Since my wife is graduating from the U today and Mother's Day is in a few days I thought I'd take this time to do a bit of a tribute to her.
Meet Emily.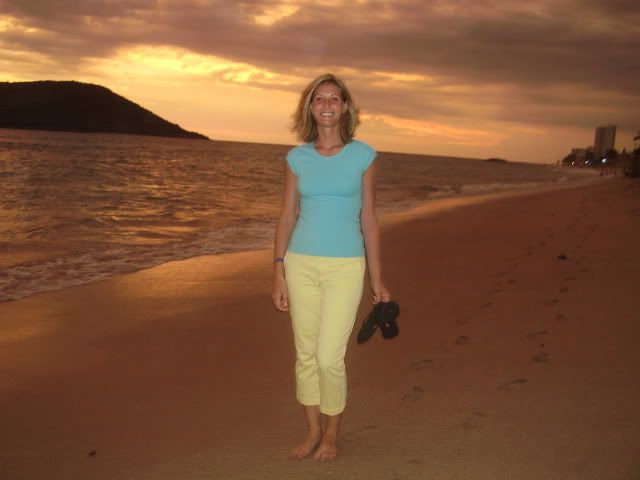 This superwoman is truly unmatched. Prior to slumming it with me she was working full time during the day to pay for herself to go to college. She worked 40 hours a week, was often taking anywhere from 8 - 12 credit hours at the U and was working out religiously either early in the morning or at night. Above and beyond that, she took on another huge responsibility, me. She allowed herself to fall in love with a broken troll like myself and spent the next two years setting me right.
Emily gives the term Dedication a whole new meaning. When she gives herself to something it is with nothing but everything she has. The last three years she have been completely dedicated to school, being a mother, church, and at times, work. As she was applying for the Nursing program at the U we already had one, very young son. We knew it would be a challenge to get through school with just the one child, but we soon learned that the challenge would be even greater. Just before getting accepted to the program we found out she was pregnant with another child. She still decided to start the program and do the best she could. Emily does not know the word 'quit'. Towards the end of her first semester, while carrying a full load of classes and clinical hours, she gave birth to our second son, Max. Four days after giving birth she was back in the classroom taking a test, which she got an A on. Ha.
She has continued to excel in school and her hospital clinicals. She will graduate on the Dean's List near the top of her class. She has already been offered a job at the NICU at Primary Children's Hospital; only one of 5 people hired out of more than 100 applicants. Top that all off with maintaining a great home environment, dedication to church responsibilities, and a clear focus on her family, she encompasses a woman of true greatness.
Emily loves to run and work out. Unfortunately, with the time requirements placed on her with school and family it is has been nearly impossible for her to workout on a regular basis. However, she is back at it and has targeted an October half marathon as her first big race. I love the fact that we have this hobby to share. We love to share workout strategies and how to get better at what we enjoy. It also gives us something else to talk about because when she talks about Nursing it sounds like German to me.
I can't tell you in words how much she means to me. Emily has helped me be the man I am today. She is full of laughter and love. She is a wonderful mother and step-mother and loves her children so much. I'm so grateful for her in my life. She is my best friend and my eternal mate. I can't imagine my life without her.