I made an attempt at Timp last week with Matt, Scott (it was his birthday), and Josh. We made it to just below the saddle. We had major snow from about 9500 ft to where we turned around. As a preface, I told the boys that I wasn't out to go mountaineering and that if at any time I felt like we were in too much snow we should just turn around and go find other trails to run on. I, apparently, am not a man of my word once I get in the mountains.
The trail is in great shape until you get up into the lower basin.
From there it is basically completely covered in snow from there to the saddle. You can catch the trail off and on until you start across the lower basin and then we just lost it altogether.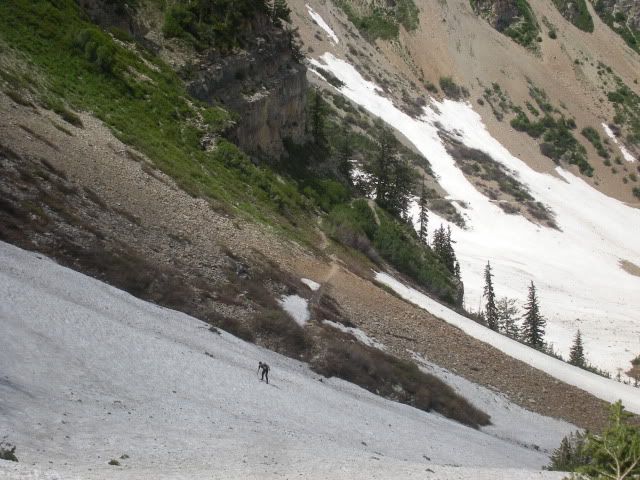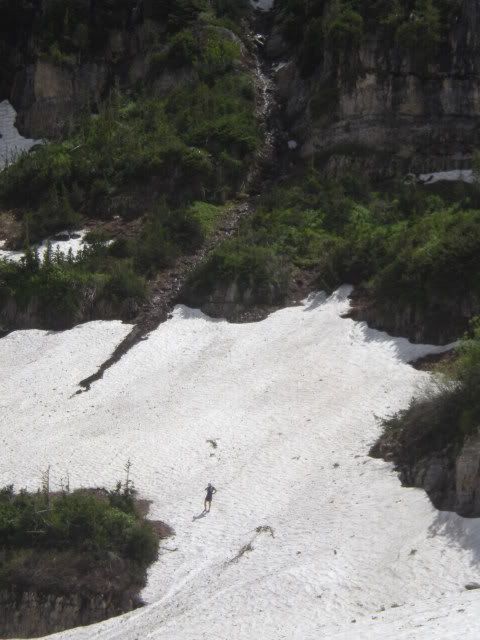 It was at that point that we just started making our way up the slope towards the upper basin and cirque. We had completely lost the trail and trying to find it again would have taken some scary traverses across exposed slopes, or so we thought. Instead we chose to go straight up, which, while steep was not super scary (for me), but did get a little sketchy at times.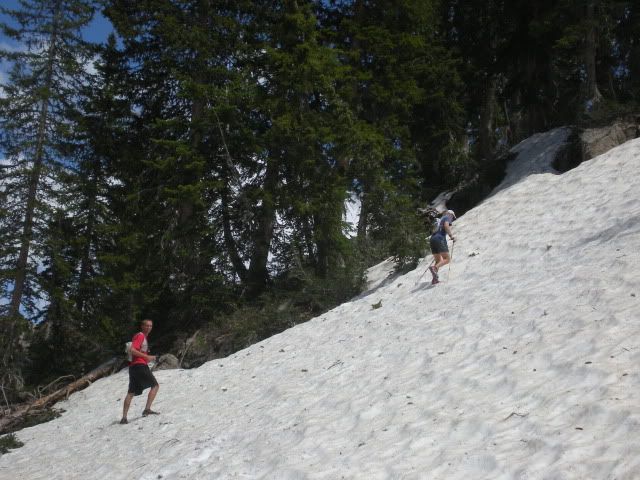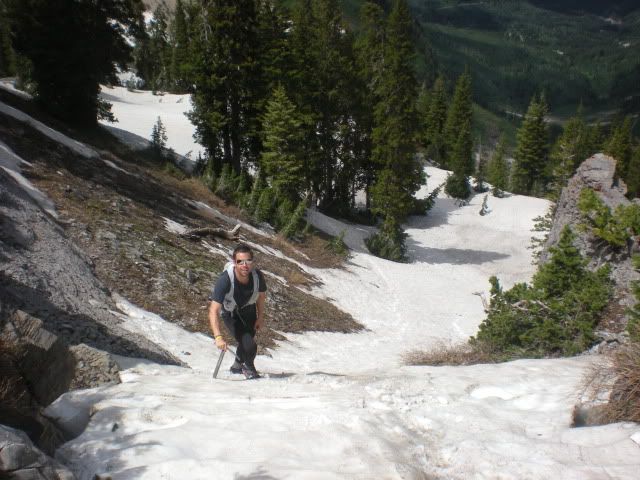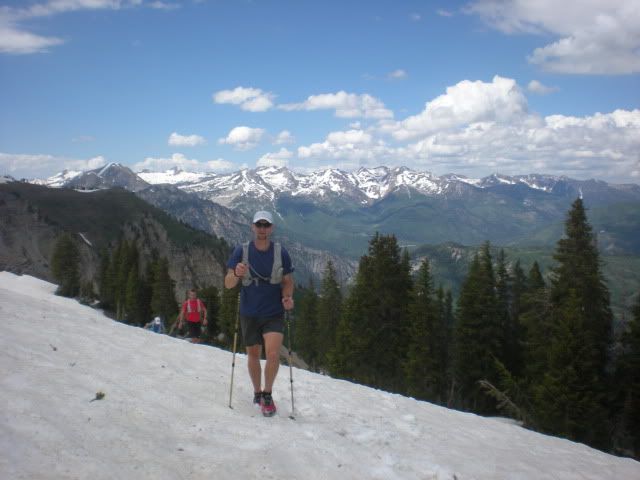 Once in the upper basin it was very much like glacier travel until we hit the cirque. Normally the trail switchbacks up to the saddle, but since there was no trail we opted to just go straight up. We were prepared for snow travel, but not mountaineering (except Scott who had full-on crampons and an ice axe, which he had already cut his hand on previously). We had spikes and trekking poles which would be enough for what we did, but not for anything a little more committing.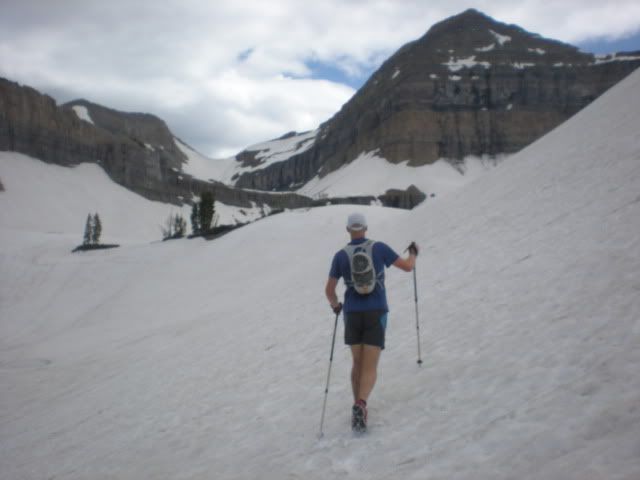 We made our way up into the cirque by going straight up into the cliff band below the saddle. Straight up, seriously. We even climbed some 4th class to top out the cliff band. It was there where we decided to call it quits and turn around. We were just out of time and the way to the saddle looked pretty committing. The entrance onto the saddle still had a lot of snow and a massive cornice that we would have had to go around, right above a super scary cliff. We made the right choice.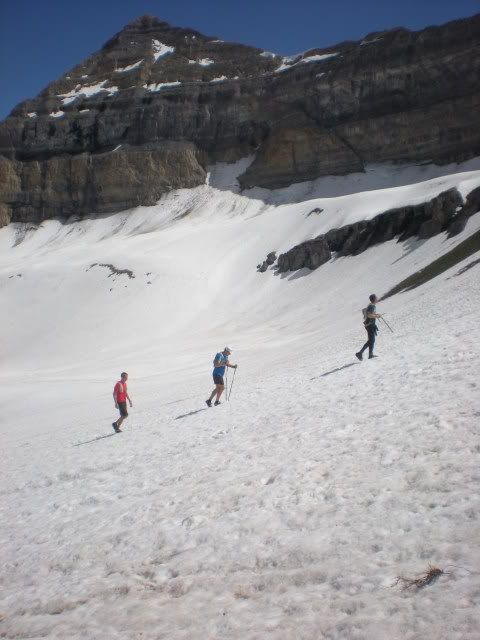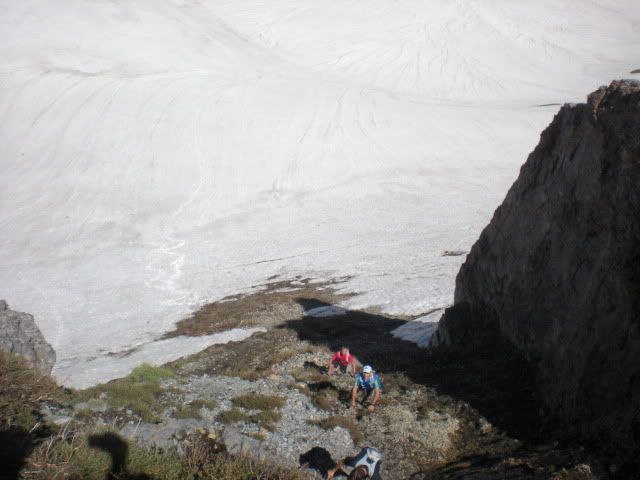 We hung out on top of the cliffband for a while with the summit looming overhead, totally taking in the scene and the fact that we were totally alone. It was awesome. We then glassaded down the steeper slopes. Matt and Josh had never done that before, so it was a new experience for both of them. We took some video that you can watch on the link to my photobucket page, linked at the bottom.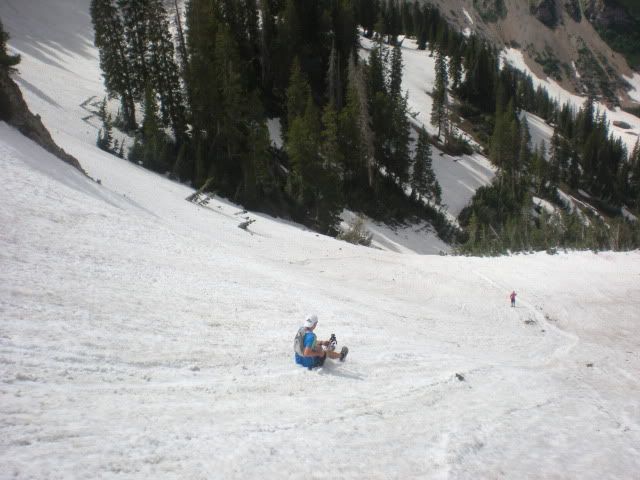 We actually found the trail heading down through the lower basin, which was nice. We made all the snow crossings and we really able to cruise the rest of the way to the bottom. While it doesn't seem like there was a lot of distance in the trip, the 4 hour effort we put in was really what mattered. It was so much fun I can't even explain and it was worth every step. I can't wait to go back.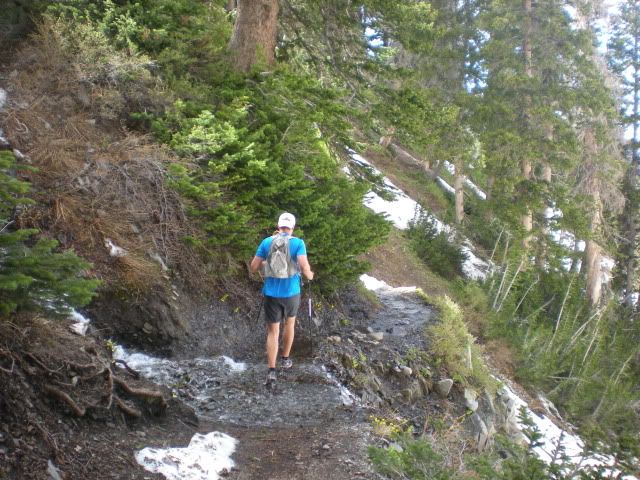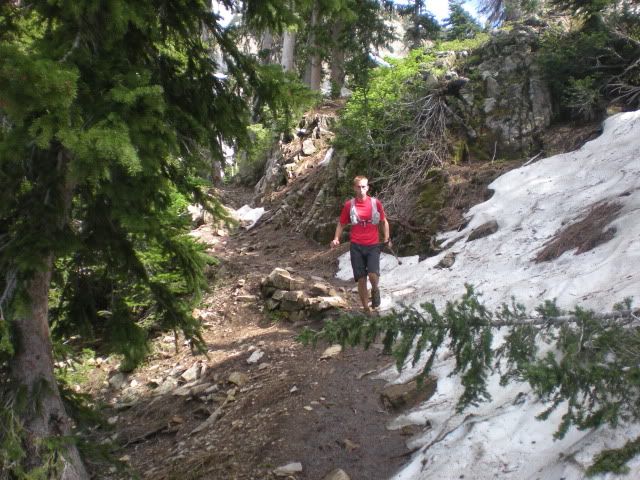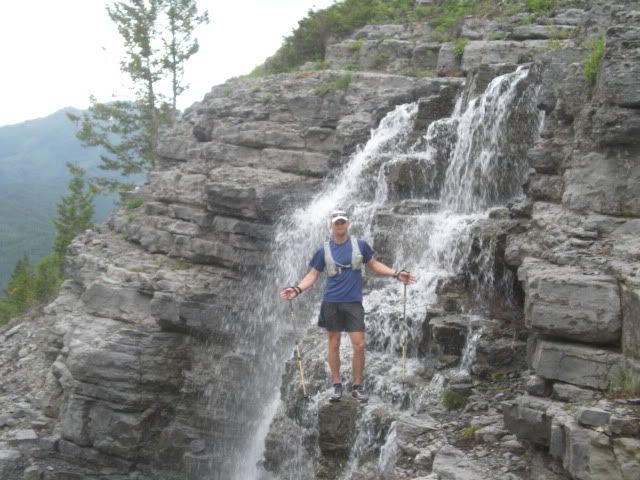 Avg Pace - glacial, 3504 vert