What a year! It seems like I have been saying that every year for the past several years, but as I look back at 2013 I can't help but think it was a pretty phenomenal year once again. I ran more miles and gained more elevation than ever before. I finished 3 100 mile races and once again hit my goal to summit over 100 peaks for the year. Here's the recap: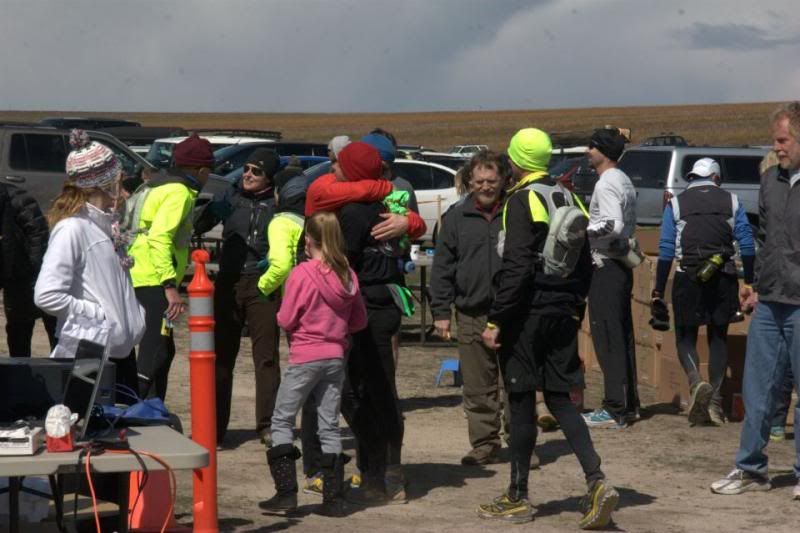 A hug from Craig at the Buffalo 100 finish.
Buffalo Run 100: Yeah, on paper this race seems like a pretty easy one, if you can call running 100 miles easy, but this year the weather didn't cooperate and finishing this race was one of the most difficult things I have ever done. The cold air, wind and constantly changing temperatures were something I hadn't planned well enough for. Mix in some really achy knees and the first 50 miles were a total mess. The wind calmed down some the back 50, but the cold temps during the night really took a toll and grinding out the last 30 miles was a suffer-fest. I didn't have the finishing time that I wanted, but I got it done and overcame a lot of adversity out there. I'm looking forward to running this race again in 2014 and significantly improving my time.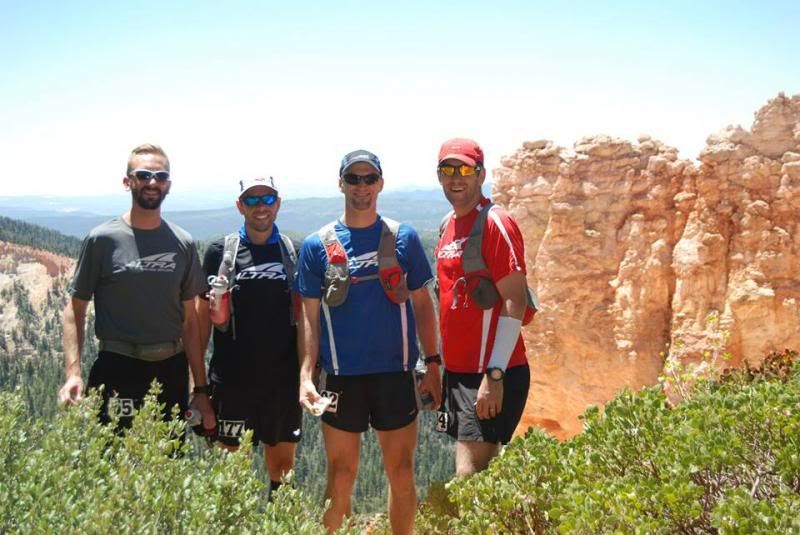 The boys at the Bryce 100
Bryce 100: This was the best experience that I have ever had in running and one of the sweetest memories of my life. I was fortunate to be able to run every step with 3 of my best friends, Craig, MattW and Josh. My plan going in was to do whatever I had to in order to hang with the guys for the first 50 miles and then take it from there. Remarkably we all felt pretty good the whole way and not only were we able to run the entire 100 miles together, but we also finished in a very respectable tie for 19th place. I still can't believe that we all went the whole distance without any significant issues. I'll never forget all of the laughs, the pain and pushing each other through the night. I think more than anything this race taught me what I am capable of and it also reaffirmed that I have some pretty incredible friends.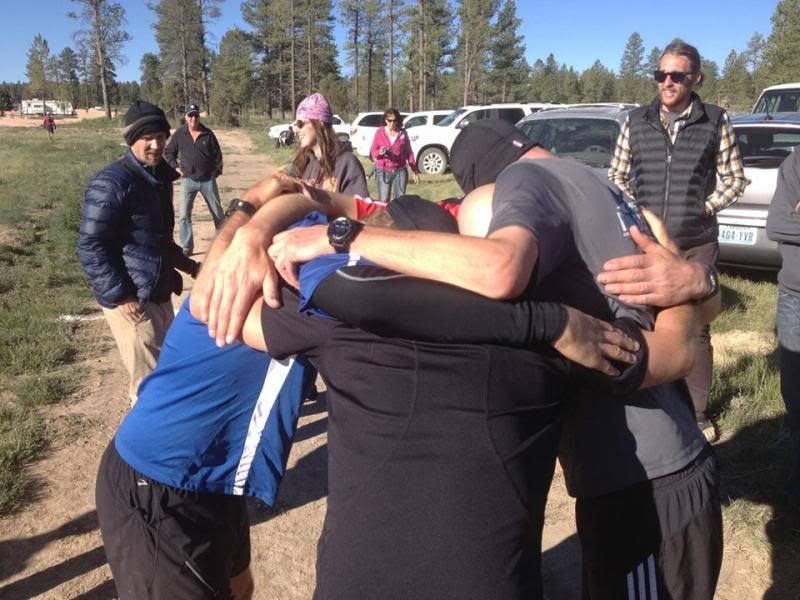 Me, Craig, Josh and Matt at the Bryce 100 finish.
Speedgoat 50K: This is probably the most difficult 50K in the country and since it is in my backyard I've wanted to do it for a few years now. After banging my kneecap in the Uintas my training had suffered significantly and I was worried about it going into the race. Fortunately I felt fantastic the entire 32 miles and the scenery was as good as it gets anywhere. Mix in several elite runners, most of the local ultra running crew and all of the Refuse2quit guys and it made for the perfect day. My only real complaint was my knee took a beating in Mary Ellen Gulch, but otherwise I completely enjoyed this race... Oh wait, there was that part when we had to make the final climb back up to Hidden Peak. That kind of blew a bit, but otherwise it was one of the best days of 2013 and I got to swear at Karl.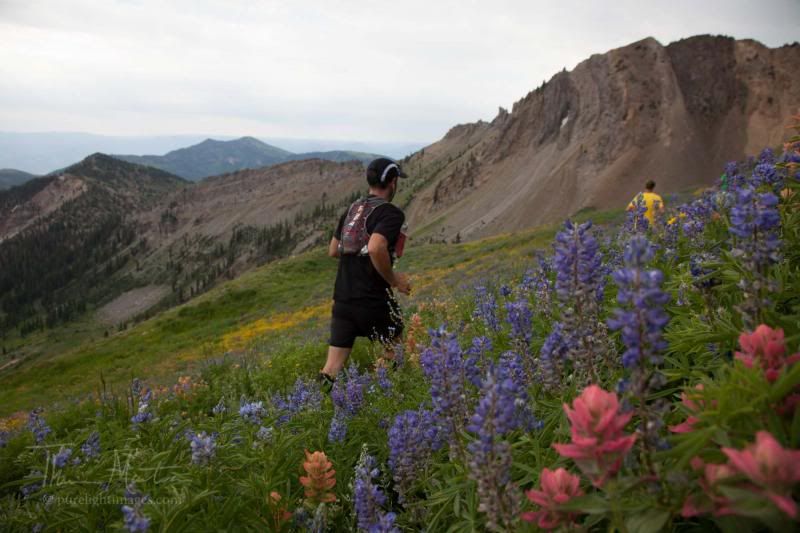 Running the Speedgoat 50K
Wasatch 100: This was my 3rd straight Wasatch. With my experience finishing the race twice along with some very solid training during the year made me feel very confident about reaching my sub 30 hour goal, but the Wasatch course has a way of neutralizing expectations. It was one of the hottest Wasatch race days ever and was in the high seventies when we started at 5:00 AM. I felt nauseous from the start (damn you Hostess pie) and didn't start feeling well until about mile 25. I did have a fantastic stretch from mile 25 to Swallow Rocks at mile 34, but I developed a really bad calf cramp that got progressively worse to the finish. I felt decent to Desolation Lake (mile 66) but from there to Brighton the wheels came off, the nausea came back and I lost my will to finish. After spending several hours at Brighton (mile 75) my pacers, Rob Bladen and Zac Marion refused to let me quit. I was convinced that I couldn't finish, but somehow I got out of there and came back to life. I felt phenomenal the final 25 miles and went from 211th place to 150 at the finish, shaving almost 3 hours off of my previous best time on the last 25 miles. It was my slowest 100 mile finish ever, but one that I am the most proud of. I learned that our bodies are stronger and more capable than we think. We can accomplish at times what we think is unthinkable.
Finishing my 3rd Wasatch 100
102 peaks: Keeping track of my total mountain ascents for the year started in 2009 after I made it a goal to climb a peak per week for the year. From 2010-1013 I've summited 348 peaks. Last year I set a goal to go over 100 and I finished the year with 116. My goal this year was once again 100 and midway through the year it wasn't looking very good, but I made a really strong push the last few months and just barely hit the mark. Most of the summits were repeats, but I did hit 11 new peaks that I had never been on and I loved every single one. My favorite summit memory of the year was watching the sunset from the top of Tokewanna Peak with MattV and Craig. It was pretty awe inspiring to be there in that moment, in one of the most remote and least visited places in the High Uintas. I'll never forget that feeling.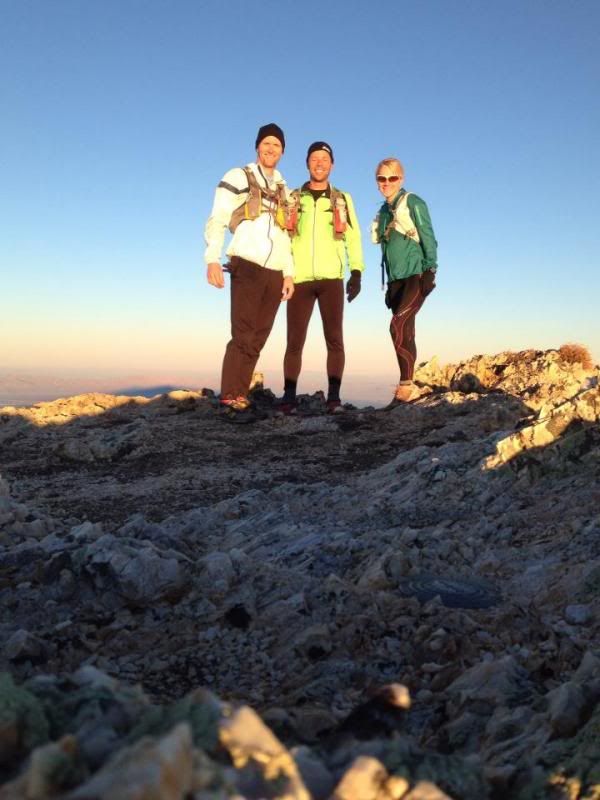 Willard Peak with Jennilyn and Craig
2013 was a sweet year. Most of all the best memories from the year are getting up early while the rest of the world sleeps, to meet great friends to play on the trails and in the mountains. I could not be more stoked for 2014. We have a lot of adventure planned and I'm psyched to watch all of my friends do amazing things. There are races to run, summits to climb and adventures ahead. Bring it on.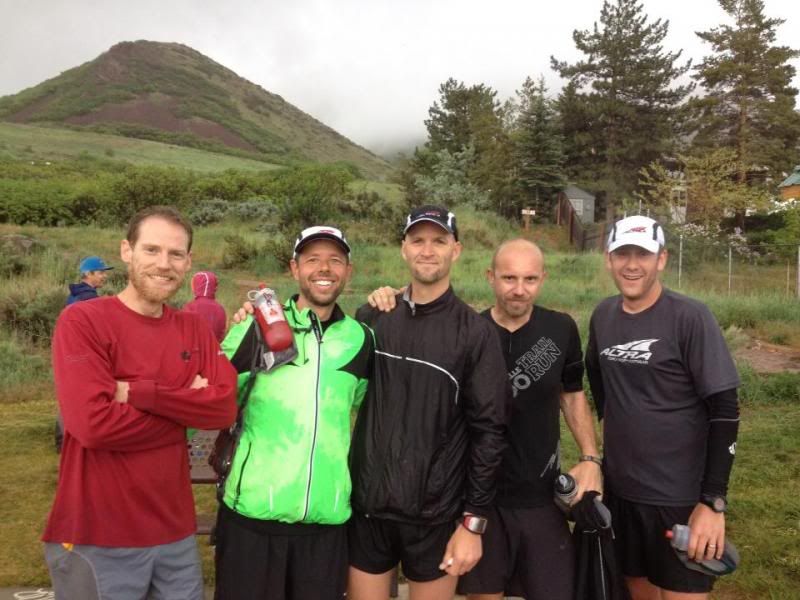 The Grandeur Peak Fun Run