I was excited for my season to get under way. I felt going into my fourth year of running (2012) that things were finally dialed in.

Not the case... I ended up making a few mistakes that essentially cost me the successful season I was hoping for. I'm here to share a few of those experiences along with some plans to get me back on track.

Apparently I learn through trial and error; not by heeding advice or reading about it.
I finished the 2011 Bear 100 and came away with 19 blisters on my feet.

Yes, you read that right; 19!

I knew that I had to focus on transitioning into a better shoe during the off-season.

Craig has always loved his Altras (known for their wide forefoot, among other things), so I decided to give them a shot.

Since I was moving from a shoe with a 12mm heel-toe ratio to a zero drop shoe, I knew a transitional phase was necessary.

Six weeks into my transition however, I decided to go for a 31 mile adventure run with the crew.

Since I was only up to about 10 miles in my Altra Zero Drop shoes at the time, I decided to run in my old shoe.

This single decision led to a string of mistakes that would eventually see me sidelined for half the year.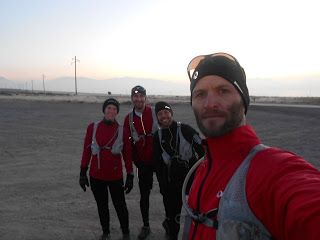 The day Mistake #1 happened... w/ Craig, MVH, and Scott
Mistake #1: Switching to my old shoe for an adventure run while transitioning into Altras.
Result: Posterior Tibial Tendonitis
Mistake #2: Ramping up training too quickly upon my return to running.
Result: Iliotibial Band Syndrome (ITBS)
To add insult to injury (literally), I ended up getting divorced in the summer.

The emotional effects certainly affected my training, but my living circumstances had much more impact.

I moved out of my place and into my sister's basement.

I really couldn't ask to live in a better place as she and her husband are amazing roommates!

However, I don't feel comfortable invading their privacy, so I rarely venture into the kitchen to cook.

Fast food became my friend again after years of only eating out on occasion.
Mistake #3: Eating less healthy.
Result: Poor energy and less healthy overall.
The good news is I'm on the right track now.

I finished the 2012 Wasatch 100 in my Altra Lone Peaks.

Shoe transition: Check!

I'm working on SLOWLY ramping up my training again.

Injury prevention: Check!

And I'm making healthier food choices by getting creative.

Better energy and health: Check!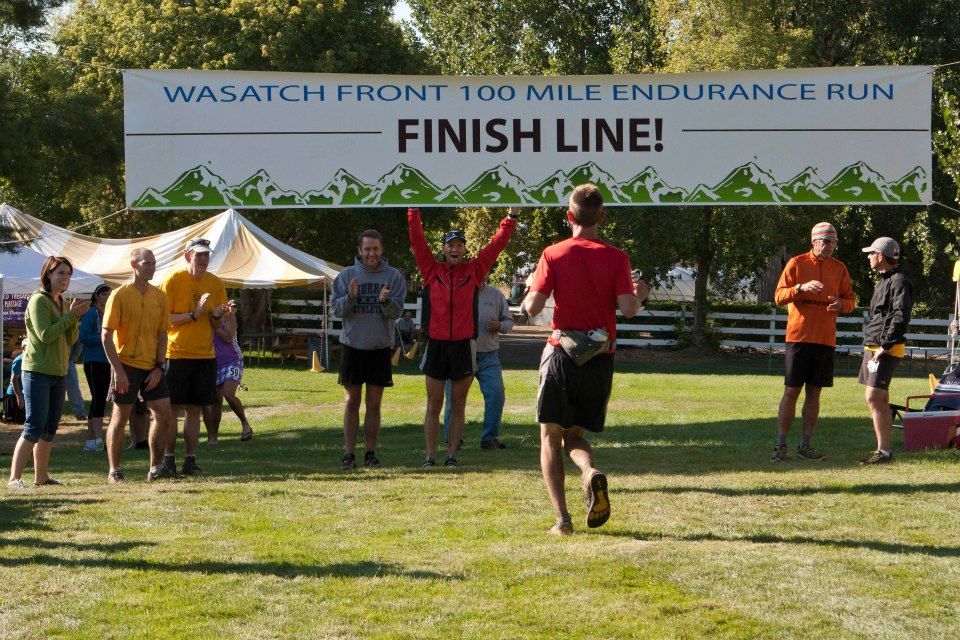 Finishing the 2012 Wasatch 100 in my Altra Lone Peaks
In addition, I've gone back to my tried & true method of writing out a schedule and recording my results… With a pen & paper.

I didn't do it at all last year and I caught myself slacking sometimes.

Old school pen & paper is certainly not for everyone though, I get that.

Just something about seeing that number for the day written out really gives me motivation, even if I don't always follow it exactly.
I don't mean for any of this to sound like I'm making excuses or pulling out the "poor me" card.

I own up to EVERY ONE of these mistakes.

However, I've learned valuable lessons from them, which is why I'm sharing.

Each has helped me gain more experience and aided in pointing me in the right direction for a healthy and successful 2013.
What are some major mistakes that you've made in training?

Have you experienced a life altering change that affected your training?

What are you doing to correct your mistakes and move forward in a positive direction?

Leave a comment.

We'd love to hear your stories.